THE SCIENCE BEHIND YOUR HAIR: MOISTURE vs HYDRATION
Hair terms can often get a bit confusing, or lose their meaning when bandied around in all the wrong ways. That's why I've started this series to help demystify all about hair, from the secrets of healthy care and styling to the all-important science behind it.

Read on to learn the key differences between moisturisation and hydration, and how to take care of dry or dehydrated hair.

Sam x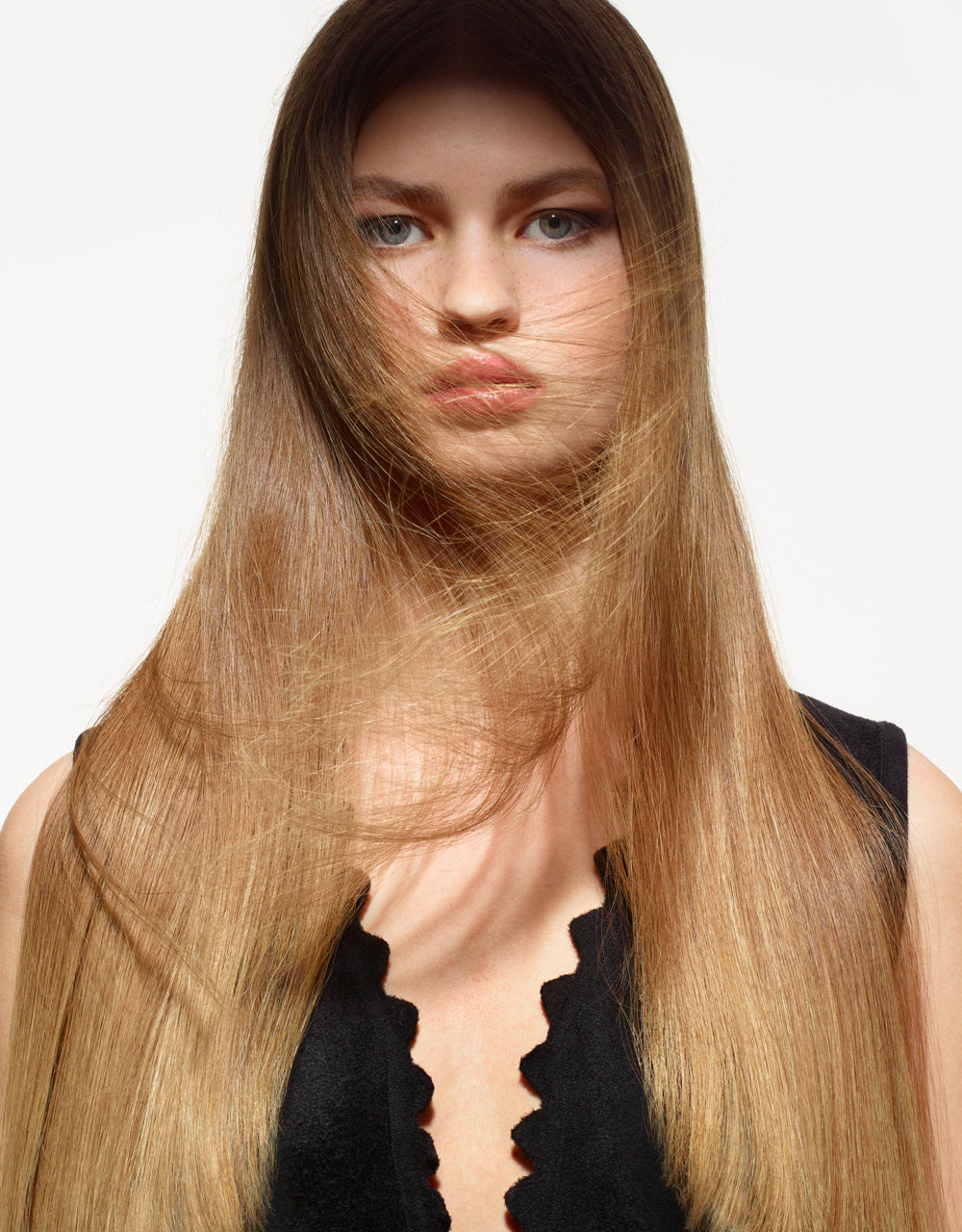 What is the difference between dry and dehydrated hair?

Dehydrated and dry hair are different, though the signs are incredibly similar. Hair looks and feels dry, lacking in volume, and might be coarse to the touch and hard to manage, with split ends being noticeable.

Dehydrated hair is lacking in water within the hair shaft itself, whereas dry hair is hair that can't retain its moisture levels often due to external aggressors such as exposure to sun, extreme heat or cold, excessive styling, chemical treatments and over-cleansing.  Hydrating strands is all about increasing the moisture content within the hair, and in turn, you then need to lock in this moisture with products that will help retain and prevent loss.

Hydration and moisturisation work together and in tandem - there's no point focusing on locking in moisture if there isn't any there to begin with. Our haircare collection contains

hair-loving ingredients such as

Aquaxyl™, Pro-Vitamin B5, and Plant Keratin, which combined with the power of natural oils, minerals and botanicals

attract moisture and retain it in your hair shaft.




What is the difference between moisturisation and hydration?

Often used interchangeably, there is in fact a key difference between hair moisturisation and hair hydration.

Moisturisation is all about the water on your hair's outer layer, regulated by natural oils. Under-moisturised hair will be dull, with split ends; over-moisturised hair can appear limp and overly soft, with little volume or definition.

Hydration on the other hand refers to water retention in the inner layers of the strand. Whilst you can't over-hydrate your hair, dehydrated hair lacks shine, is brittle, and easily becomes frizzy.


How do I know if my hair lacks moisture?

If your hair lacks moisture, it may feel straw-like and dull, prone to frizz and flyaways. Moisture-deficient hair can also be difficult to manage, with more split ends and breakage occurring.


Tips for hydrating hair?



Focus on a care ritual that will help restore and revive parched strands. Rich Cleanse, Rich Nourish and our Deeper Love Treatment Mask will rehydrate from

root to tip, and from the inside out, while veiling strands in softness and shine without leaving locks weighed down. Our Light Nourish Conditioner also works wonders as a leave-in conditioner, penetrating your hair strands with moisture.





Tips for moisturising hair?

Happy Endings, our ultimate multitasking styling and conditioning hair balm, is a great way to seal in moisture. With just a pump or two, you can nourish hair and tame frizz, defluff, smooth and define texture to style all hair types without weighing down fine hair. That's down to conditioning pro-vitamin B5 and shea butter, plus shine-boosting vegabead microcapsules.




Can you over-hydrate your hair?

You cannot over-hydrate your hair - however, you can over-moisturise. Also known as 'hygral fatigue', over-moisturised hair can appear limp and overly soft, with little volume or definition. If you think your hair may be over-moisturised, give your hair a thorough cleanse to remove a build-up of products or oils.